Rent a car for the amazing Sfakia!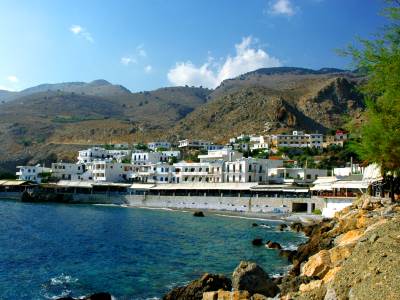 Sfakia is a beautiful area with wild landscape, southwest of Chania town. The uniqueness of the landscape is due to the steep canyons and ravines that characterize the entire area.
Due to its geographical position and the valence of local residents, Sfakia was not enslaved during the Turkish occupation and it appears from the original architecture and culture that the area still keeps alive. For many, Sfakia is the most authentic region of Crete!
In Sfakia you will not find mass tourism, making it ideal for quiet vacations in clean beaches with beautiful sceneries. Hotels and restaurants can be found mainly near the port of Sfakia.
The village has a beautiful beach and around the village you will find other quiet beaches with unique natural beauty. The waters in this part of Crete is the cleanest you will meet.
Tip: if you are fond of hiking, fishing or diving, Sfakia is the right place for you!
Rent now your holiday car and explore Sfakia!