Car rental Platanias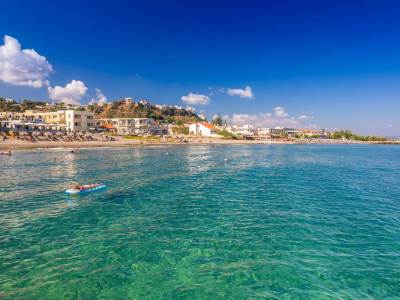 Rent a car Platanias beach to visit, with Autohire Chania! Our car rental company provides many drop off and pick up locations, including Platanias region, giving you the opportunity to visit all the interesting destinations of Crete without stress.
Platanias is located in the northern coast of Crete at the prefecture of Chania. The beach is very well organized with plenty of amusements like water sports and many beach bars, cafes and restaurants. Platanias beach also has been awarded with a blue-flag as a clean beach.
The beach of Platanias is a truly cosmopolitan beach! In fact Platanias beach is one of the most visited beaches in Crete with many great resorts. The beach is most crowded from July till the end of August.
Near the beach is Platanias village with many shops, cafes and restaurants. The nightlife is also very interesting with bars and clubs as well as privately organized parties.
In order to visit Platanias beach from Chania you can take a bus or rent a car, the distance is approximately 11 kilometers.
Rent a car from Autohire Chania and enjoy your vacations in beautiful Crete!