Rent a car and visit the ancient city of Cydonia in Chania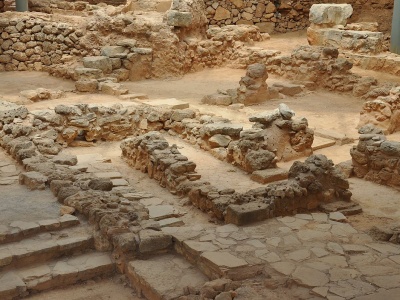 The ancient city of Cydonia, is located in the modern town of Chania, in the northwest part of Crete. It is believed that Cydonia was one of the three cities that king Minos found, establishing the Minoan civilization in Crete, but later was conquered by the Mycenaean civilization. In mythology the city was found by king Cydon, son of god Hermes and the daughter of Minos. The word cydon in ancient Greek means glory!
The excavations in the city started in 1966 and is still being excavated, with interesting findings, especially on the hill of Castelli.
You can see many findings in the Archaeological museum of Chania where they are exhibited. Cydonia is considered one of the most important monuments of prehistoric period in Crete, and also one the most important archaeological sites in Crete.
It is impressive and rare, that the beautiful capital of the Chania prefecture and one of the three most important ancient cities of Creta, are located in the same area!
Rent a car from Autohire Chania and visit the archaeological site during your vacation in Crete!