Rent a car and visit the village Vamos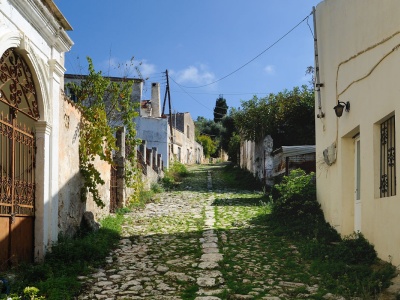 Vamos belongs in Chania prefecture, on a beautiful hillside with an altitude of 190 meters. The village is located 25 km away from the city of Chania, 40 km from Chania Airport and 20 km from the port of Chania. The foothills of the White Mountains are a breath away from the village , while the blue sea stretches underneath the village of Vamos.
The village's history is rich, as founded in the 8th century AD, while the main attractions of the area is the Venetian village named Karidi, and the remains of the Virgin Mary Monastery at Katomeri area with frescoes that have survived from the 13th century. The beauty of the village is due to the traditional architecture, with local materials, stone and wood.
Do not miss the opportunity to see the traditional beauty of Vamos village, just 25 km from Chania with a rental car from Autohire Chania!