Car rental Maleme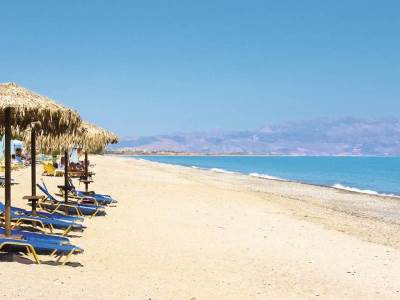 Rent a car Maleme and visit the beach, great opportunity to enjoy your vacations around Crete! Our car rental company delivers and collects your rental car from many locations around Crete and especially Chania, providing you the comfort of relaxing vacations!
The beautiful beach of Maleme is located just about 18 kilometers west of Chania town. The Maleme beach is in essence a part of a larger beach that extends from Kolibari to Chania town.
The Maleme beach offers many amenities like water sports and relaxing activities. You can also find many taverns, restaurants, cafes and of course many hotels.
Except the crowded parts of the beach you can find more quiet areas where you can relax and swim, these areas are located at the west part of the beach.
The beach is sandy with beautiful clear waters, but it is affected by north winds so you must be careful while swimming!
Rent a car from Autohire Chania and visit Maleme beach!