Rent a car and visit Gramvousa islands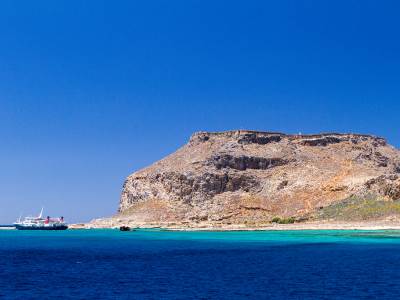 Gramvousa might sound like one place to visit, but actually there are two small islands that are called Gramvousa! Located at the northwest part of Chania prefecture, the two islands are both beautiful and absolutely different. The one named Imeri Gramvousa, has a beautiful Venetian castle, built in 1584 to protect the natural harbor that is formed there.
You will be able to visit the castle, the small church of Saint Paul where you will find a beautiful beach to rest and have a lunch break at the restaurant that you will find there!
The castle had three walls and a natural fortification at he north side, from the inaccessible cliffs. Today, only a small part of the castle survives.
The second island, is named Agria Gramvousa. Agria in Greek means wild, so it is easy to understand that the island had never been inhabited and is still wild and natural!
If you want to visit Gramvousa islands, you can rent a car from Autohire Chania to get to the harbor of Kissamos and take the local boat that schedule daily trips during the summer!