Car rental Chania Town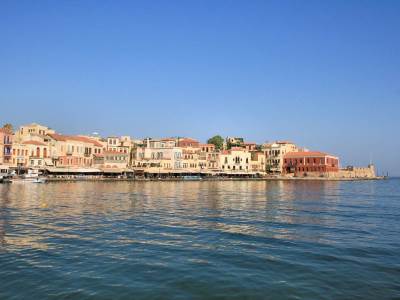 To Rent a Car for Chania is the best choice you can make to enjoy your vacation in Crete! Meet the city center of Chania and of course all of the unique destinations of Chania prefecture. With many pick up and drop off locations that we offer, movement is easy and convenient!
The center of Chania is a small paradise!
The Venizelos graves on the hill of Prophet Elias with spectacular views of the city and the sea, the Public Garden, the Clock Tower, are some wonderful sights you will encounter in Chania, in the modern city. The Municipal Market, the many and interesting districts, Koum Kapi which is the center of nightlif,e are some of the many beautiful sights!
The combination of unique beauty in Chania, lies in the combination of the Old City and modern, while it has many beautiful suburbs like Kounoupidiana, Mournies, Souda and Galata.
The old town is bordered in the Venetian fortifications and around the old port. Considered one of the most beautiful cities in the Mediterranean, with the Castelli hill inhabited since Neolithic times, and the Venetian shipyards since 1497. The Venetian harbor is beautiful with its famous lighthouse complementing the landscape. The Eleftherios Venizelos Square is the tourist center of the city on the port, from where boats leave for Gramvousa and St. Theodore. The Firka fortress next to the Nautical Museum marks the end of the old city.
Choose now your vacations rental car from Autohire Chania and enjoy the beauties of Chania Center with safety!