Kalathas Chania, a beautiful beach to visit!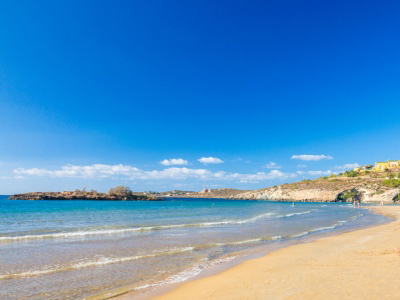 Kalathas is located west of the Akrotiri peninsula, about 11 kilometers north east of Chania town. It is a beautiful beach and crowded, as the road is much more passable than in other beaches and is a short ride from the town of Chania.
The beach is wide and sandy, and you will easily find shade because it is full of trees!
The waters of Kalathas are crystal clear, with only disadvantage the wind because of its location, which can be an advantage if you are fond of play in the waves, and water sports like wind surfing!
The area of Kalathas offers a varied selection of accommodation and food, so if you really like the place and want to enjoy a stroll by the sea and a night swim, it's easy to find a hotel to stay overnight!
Book now your rental car and visit Kalathas beach!