Agia Roumeli in Chania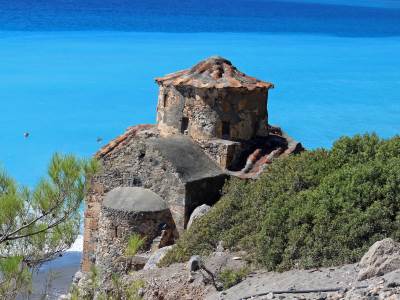 Agia Roumeli is located in the region of Sfakia in Chania prefecture, between the towns of Paleochora and Chora Sfakion. Agia Roumeli is mostly known because of the gorge of Samaria.
Agia Roumeli became known as the famous Samaria gorge ends in there. Thousands of visitors come every year to Samaria to admire its unique beauty. The area has also beautiful beaches with clear waters and unique natural scenery, some of the beaches require a boat to reach them.
Agia Roumeli has also some interesting sights like the church of Virgin Mary located on the eastern edge of the town. The church was built in the 16th century AD and has beautiful mosaics. The church was built above the remains of an ancient temple dedicated to the gods Apollo and Artemis.
Also in Agia Roumeli you can visit two castles from the times of the Ottoman empire located just above the town. From there you can enjoy a panoramic view of the area.
In order to visit Agia Roumeli you must either walk the Samaria gorge if you enjoy hiking, or take the local ferry from Chora Sfakion, Paleochora or Sougia.